About Lee Baldwin
Lee Baldwin is an author of speculative fiction and adventure fiction in Ashland, Oregon. He's been self-publishing since 2011, producing four novels and a book of short stories.
For Baldwin, speculative fiction has at its heart the fortunes of the human race. While his books begin with a dystopian situation, his characters pursue the overarching question: What will it take to mend the world? He enjoys writing about the future of humanity through the lens of human quirks, and reads widely among books on writing in a study of the novel form. He has recently turned his attention to the literary novel.
Key influences which called to Baldwin as a writer include Larry Niven, R.A. Lafferty, James Tiptree Jr., Ursula K. Le Guin, Carl Hiaasen, Louise Erdrich, Barbara Kingsolver, Jane Smiley, Ann Patchett and others, because these writers make the reader think.
In the previous millennium, Baldwin was a freelance writer, technical writer, and creative copy pro. He fused these paths during 15 years in Silicon Valley software development, taking positions in user experience design from Netscape to Cisco. His articles were featured in Byte Magazine, Quality Progress, Glass, Glass Studio Magazine, Prescott Living Magazine, and Sports Car.
Baldwin received his B.S. in mathematics from the University of California at Riverside, and spent eight years as programmer-analyst for U.S. Air Force weapons systems. He's a race driver and glider pilot; this latter skill proved informative for his 2012 amateur sleuth novel, Angle of Attack.
Current Titles
Please follow this link for more about Baldwin's current titles:
Beauty Pill (unpublished novel)
The Hidden Perils of Suicide (unpublished novel)
Aliens Got My Sally: Pulp Fiction for the Modern Mind (2017)
Halcyon Dreamworlds: Enslaved by the future of desire (2015)
Next History: The Girl Who Hacked Tomorrow (2013)
Angle of Attack: An Adventure in Aviation, Love, and Crime (2012)
Lance Sidesaddle: Adventures of the Old West's Most Lovable Lout (short story collection, 2012)
Reader Comments
It doesn't mean much unless someone else says it, so please check out the reviews of my various books.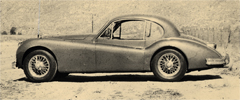 But what is this obscure artist's work about? Is it real, and if so, why? Why does anyone like writing anyway? Furthermore, you may ask, 'What Is Speculative Fiction, And What's In It For Me?'
Backgrounds in Art and Music
Baldwin is a visual artist and jazz keyboard player. Baldwin was making music videos in Los Angeles before they were a thing.
In his artwork since the 1970s, Baldwin conceived his three-dimensional approach to art glass design, invented the painting style known as Hard-Edge Impressionism, and coined the term Repainted Photograph to describe his digital treatments of California landscapes.
About My Dad
I am the son of the late Thomas Russell Baldwin, professor of music in the California State Colleges. Professor Baldwin received a resolution from the California State Senate after his passing in 1982, for his lifetime contribution to the musical life of California.
From 1947 until his retirement in 1978, Professor Baldwin was a member of the San Bernardino Valley College music faculty. A native of Chicago, at Valley College he taught composition, harmony, counterpoint, music history and piano, and served as head of the music department. He also served as president of the Redlands Spinet club. He lived in San Bernardino from 1947 to 1958, and in Redlands from 1958 until his passing in 1982.
Mr. Baldwin was an accomplished composer. His composition, "Concertino in F Major for Piano and Orchestra," was commissioned and performed for the commemoration of San Bernardino Valley College's 50th anniversary in 1976. Today, SBVC maintains a scholarship in his name to support exceptional piano students intending to transfer to a four-year college.